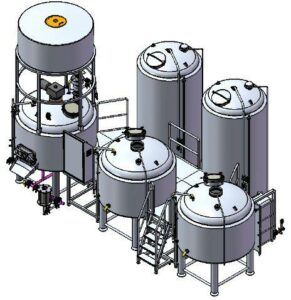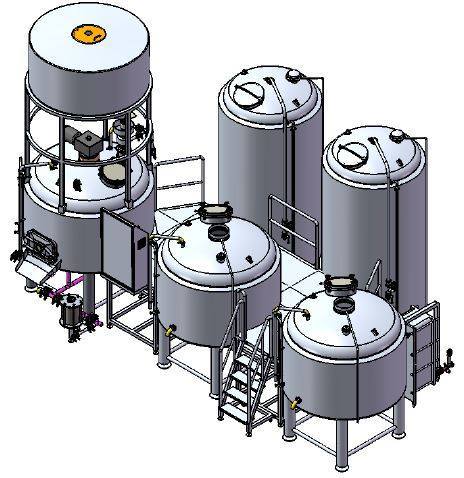 Design – see your 3D brew house before manufacturing.
Alpha takes pride in being perhaps the highest value brew house provider in category. Our custom design-build brew houses range from 3bbl to 50bbl and offer a wide range of automation options and features from very basic to highly advanced. We have centuries of combined brew system design and configuration because frankly, they have been designed, tweaked, advanced and improved by you the brewers. You get to see your brew house in 3D before manufacturing begins. You'll know every port, pipe, valve, flow meter and foot pad. Alpha designs for space, for process flow, for budget and for expansion. Hundreds of award winning breweries across 5 continents will attest. We design for success.
(Alpha lands 4 of the USA Today top 10 best new breweries in 2019)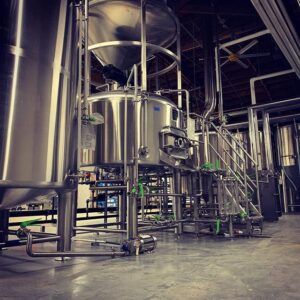 Automation
Great beer can be brewed by many means. Our automation options range from semi-auto to what we call our "full-auto" package offering a large touch screen interface and mobile device connectivity. Alpha brew house automation systems are not designed to take the craft out of brewing, but to increase mechanical and chemical efficiencies while facilitating essential product consistency. Alpha is a full United Laboraties (UL) shop. Our control systems are populated with top shelf components, are clean, organized and exceed strenuous UL inspections.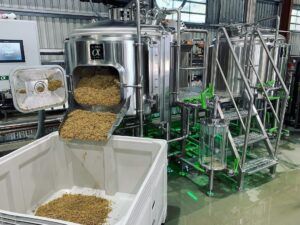 Features
Numerous feature options Alpha can provide on a brew system that give the brewer creative license to brew even the most complicated of malted beverages. Alpha offers  steam, direct-fire, or electric heated brew houses. Our vessels are 50% oversized for big beer, or efficient half batch capability.