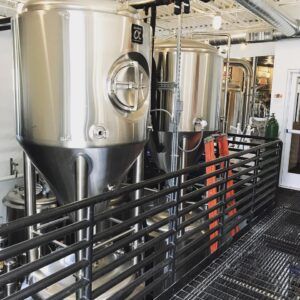 Alpha Brewing Operations supplies fermenters, brite tanks and single wall serving tanks ranging in capacity from 1 barrel to 160 barrels. Our quality standard begins with high end raw materials, continues with excellent workmanship and ends with rigorous testing. Alpha has installed thousands of tanks on 5 continents.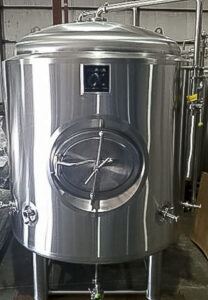 Customizing tanks to fit a space is common and no additional charge in many cases. Alpha has designed and installed stackable fermenters, brite tanks, serving tanks, fruiting tanks and foeders. These systems save space, take advantage of available clearance and look incredibly appealing to brewery goers.
We offer horizontal lagering tanks in individual and stackable options. We can adjust port locations and clocking to better utilize space and run glycol piping. We offer options such as stainless dry hop funnels, uni-tank configurations, motorized mixers and brite tank racking arms upon request. If you can dream it, we can build it.